No artist is perfect…well I know am not a perfect one. I don't always paint a perfect piece. Nope…not always. But I do enjoy making artistic fails! It just encourages me to create better and more astounding art through one of my many GOD given talents. 🙂
Sooooooo….sit back, relax and let THE ART FAILS BEGINNNNNNNNNN! 
You better be!
Meet your judges…
Hi Tammy what are you going to be doing for us today?
Me:- Live painting.
Mel B: Sounds interesting. Let's see aye!
Me: Oh yeah…sure…but first let me show you the actual art piece am going to be doing for you all tonight.
Heidi: Okay.
Simon watches on expressionlessly. 
Me: You guys are gonna love this!
The sheet falls to the ground….Me: TADA! 
Crowd gasps! 
Mel B: Uhhhh…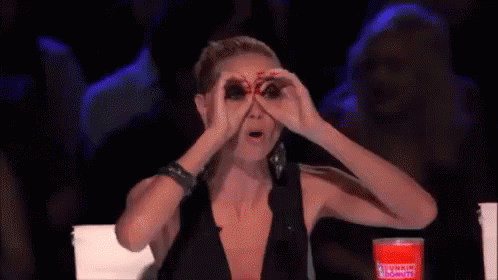 Simon: What is that?
Me: Art. Oh and it's alias…Beauty amidst the Storm.
Me: …..
Simon: There's no way I see beauty in that.
Me: But-,
Buzzers goes off…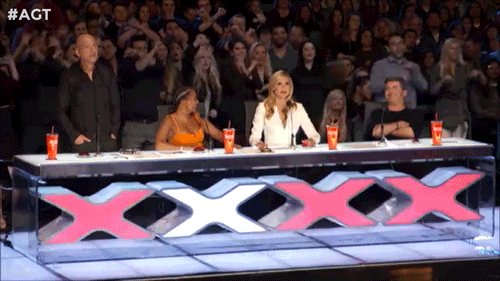 Mel B: Sorry darling but your art failed. NEXT! 
Don't worry it's a laughing emoji GIF! LOL!  
Thanks for stopping by until then! Byes! God bless! xxoo! Much love ❤
If you were entertained…drop em comments below! Okay am off to go sleep now bye!