PALLETS, PAINTS AND PAINTBRUSHES! MEET YOUR USER FOR TONIGHT…TAMMY GEORGE! 
Brush 1:- Oh my toneness! Is that her?

Brush 2:- I don't wanna believe it but I have to anyway!
Brush 3:- What is that?
Brush 1:– I don't want her using me at all!
Brush 2:- She doesn't look too mad, I meant bad you know.
Brush 3:- I repeat what is that?
Brush 2:- Let's give her a chance what'd you say guys?
Brush 1:- NO. WAY.
Brush 2:- Yayyy! Let's get right to her hands shall we! WOOHOO!
Brush 1:- NO! I said NO! Are you insan-,
Brush 1 brushes his fussing partners straight into the open palms of Tammy as she incepts using them rather unkempt!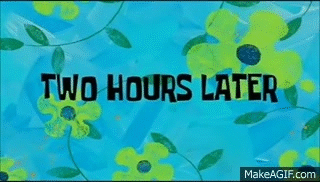 Brush 3:- Erm…what is that?
Me:– Oh it's art…you know. I call it C.C.C. (Color Code Confusion)
Brush 1: SHE'S REFERRING TO US! CAN'T U SEE! AHHHHHHHHHHHHHH! I LOOK A TOTAL MESS!
Brush 2: I love my new hair color! Thanks Tams 🙂 you rock!
Brush 1:……….think I'm retiring from tonight…oh and Tams…YOUR ART IS EXPIRED! 
It sure is 😀 Until then stay sweet and God bless! Much love and hugs xx…