Hola all! It's raining cats and dogs on de island this moment!
Oh, come on! Not literal ones…
I was nominated by this wonderful woman of God, T. R. Noble. Her blog is incredible 🙂 go check it out!
Where I live, fall doesn't occur but I guess I can somewhat experience it through this tag!
WARNING:- THIS IS MY FIRST TIME DOING A TAG, GO EASY ON ME ARITE! LOL! 
Not that fall, this one.
1. What's your favorite fall outfit? 
I love dresses, so probably will be an elegant flare dress, a scarf and knee high boots.
2. What is fall weather like where you live?
Well, its literally freezing here right now due to heavy rainfall, so I'll say cold and misty.
3. Your favorite drink to have in the fall?
Hot chocolate with melted marshmallows or French vanilla coffee. I REALLY love French vanilla coffee ❤
YUMMM!!!!! Would you look at that!!!! 
MMMMM COFFEE ❤ 
4. Does your family have any fall traditions? If so, what are they?
Sleep, eat, laugh a lot and watch TV. 😀 (Of course am not referring to myself! lol) 5. What are some activities and events you enjoy going to in the fall months? 
I have no idea, I'm so new to this. I'll say playing in the leaves with our dog Pepper and snapping photos with my niece for our fall collection…oh and create fall art pieces!!!!!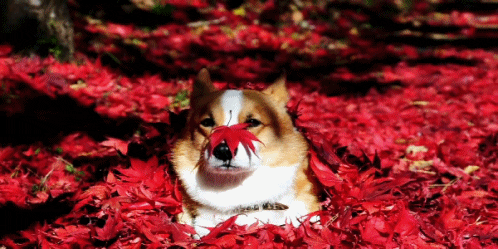 6. What's your favorite fall scented candle?
Caramel Pumpkin Swirl! I can smell it right now! Think I'll end up consuming that candle instead of inhaling it! LOL! 
7. Tell us about one of your favorite fall memories?
I haven't created any yet but one would be this tag and having a fall picnic with my bestie/sister in Christ Dee!!!! ❤ ❤ ❤ @lapetitmuse 😉
8. What are some fall movies you enjoy watching?
I never knew such movies existed! I don't really watch movies as much as I did before but I'll suggest these:-
❤
9. What's your favorite fall treat?
Anything that contains vanilla, caramel and cinnamon!
10. If you celebrate Halloween, what is the best outfit you've worn? 
I don't celebrate Halloween 🙂
This was fun! I really enjoyed it. It was FALLTASTIC! Thanks much again T. R. Noble for the nomination! 
Have a blessed and safe Fall everyone! GOD bless!