51)  Is the glass half empty or half full?
Wait what? I don't get this question at all!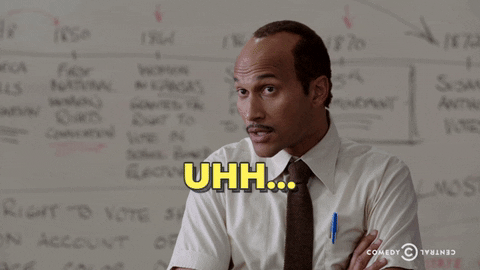 Since there isn't a glass near me, I'm guessing its empty…Yes? 
52) What's the farthest away place you've been?
To my fridge! 😀 LOLZZZZZ! 
No am not lol… 😀 ….OK all jokes aside, the furthest place I've been to is South Trinidad. My older sister held a huge beach party there when we were much younger though 😀 …I think the name of the beach was Sea Walls. I remembered it like yesterday, the sun was beaming, the sand was white, the waters were transparent and warm and there was that grand river jutting out into the sea! ❤ 
53) Do you untie your shoes when you take them off?
Most of my footwear doesn't consist of laces (we call it lasons here on de island lol pronounced as lay-sons) but I do have one sneaker and of course after wearing it, I untie it…I mean obviously…HAHA!   
How my sneaker looks…somewhat LOL! 
54) What's your favorite radio station?
98.1 FM!!!!! THE PROMISE GOSPEL RADIO STATION!!!!!!! ❤
55) Are you allergic to anything?
Yes! To some sort of yellow and black beetle, that almost killed me when I was a teenager! Thank you Lord for saving my life ❤ 
56) Were you named after anyone?
No…I don't think so 🙂 
57) Do you wear glasses/contacts?
Yeah I do but they are not tested ones though! 
There she is LOL! 😀
58) Have you ever walked out of a movie theater before the film was over?
None that I  know of……
59) What's your least favorite school subject?
OH MY GOODNESS!!! MATHS!!!!! I failed it approximately THREE TIMES!!! But Jesus never fails! ❤ 
60) Put your iTunes library on shuffle. What song comes up?
More like my YouTube playlist! LOL! The song that came up was Gitta Dan Jah Come Lead the Way ❤ he was a local gospel artiste from my island and sadly he went to meet the Lord a month ago! 😦