71) Think fast, what do you like right now?
Da music that's playing on my radio!!!!! Whoop! Whoop! 😀 Let's dance!!!!!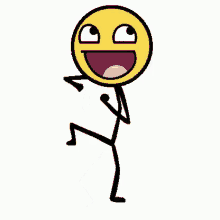 You better keep up now! Cuz this island gal got moves! LOLOL!!! 
72) Are you sarcastic?
Are you sarcastic right now?
HAHAHA! Of course I am….. 
73) What time do you get up?
LATE! I sleep late, I get up late, I eat late, I'm currently writing this blog post late….did I say late? I really need to start working on my punctuality guys!!!! HELP ME 😦 LOL!!! 
74) What was the name of your first pet?
My family's first pet that is…I can't remember since most of them ran away
can't believe they didn't leave their own names behind 😦 hmmm…. 
LOLOL!!!! I kid her name was Minty and she was a dog who loved catching pebbles and mangoes from our tree (which died from a hill fire 😦 ) who ran inside our bedroom from de explosion of fireworks and comforted one when they were sad! SHE WAS THE BEST DOG EVER! I still miss her sometimes
oh and she never ran away like ze other pets lol!!!! 
She looked somewhat like this…. ❤
75) What color are your sheets?
Definitely not in my fav color
(that is pink of course)….hold on lemme go check…..
Oh, hey there! Oh haha! Right that question…I totally forgot you man but the color is Thistle (a light shade of purple) with some sort of green plants on it lol!!! 
76) How are you feeling right now?
Energetic, peaceful and hungry 😦 ….. *sighs* ze struggle of a foodie!!! 
77) What was your favorite food as a child?
DID SOMEONE SAY FOOD???????? 😀 
Why would you ask that when you know I'm hungry man! 😦 lolzz!!! I don't think I really had a fav dish as a child tho but I really liked my Dad's Cowheel soup!!! Its a local cuisine here on de islands ❤ 
Would you look at that beauty? ❤ isn't she gorgeous? Think I'm gonna pay my Dad a so long deserved visit! LOLOL!!! 
78) Can you whistle?
More like trying to consume breeze….I tried so hard but always…come on troll take it away…..
79) Do you drink soda?
When I was younger. 
80) Have you read the harry potter series?
NOPE!!! Never did. Never will.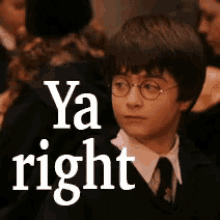 Get lost kid lol 😀 LOLOL!!!!
Oh hey Rufus ❤ he says, "I LOVE YOU!" LOL!! Continue to show him da love guys! ❤