JAMBO! Habari za asubuhi! Uko tayari kusifu YESU? 😀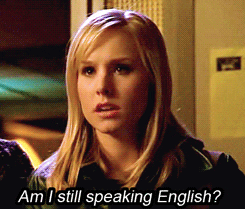 No, your'e not! It's called Swahili and it translates; HELLO! Good morning! Are you ready to praise JESUS? Are you? Well, I know I am! I love praising him always, even in the storms I'll praise HIM! WOOO! 🎶
ALL THE TIME HE IS! 😀
This song whenever it comes on, on the radio I just stop what I'm doing and just start dancing and singing immediately! I actually made up a dance for it lol! An entire choreographed dance. Yes, I make up dances and love teaching them to my niece Kabrina ❤ I'm thinking about joining the church dance group soon…gotta give this talent back to my Creator 🙂 …any-who's enough about me lol and back to praising! 
The artiste is not from Africa. He derives from our beautiful sister isle of Tobago 🙂 by the name Keylon Whitlock. It's an Afro-Caribbean praise song. Here we are known for our large display of diversification. We sing all different genres of music intertwining it with ah lil (a little) taste of our island rhythm. This song will keep you dancing on your feet, praising the Almighty for hours! HE DESERVES IT! 
Keylon Whitlock! 😀
Artiste:-Keylon Whitlock
Song Title:- Higher. 
Meaning:- Lifting the praises higher and higher and higher to our Lord and Savior JESUS CHRIST! Praises, praises, praises!!!!!! 
*Translation check:- Ah cudda (mentioned in the song) means I could of…in Trini lol. 
COME, COME LET'S DANCE! 💃COME, COME LET'S PRAISE! 👏🙌
Hope you enjoyed how we island people praise/worship Jesus 😉 blessings and love always! ❤ 
^GIFS/PHOTOS used are NOT mines.⚠
^ALL ARE COPYRIGHT RESERVED. ⚠