Obey
God Inspired Stories 2020/2021.
Original Writer:- Jesus Christ.
Under Writer:- Tameika George.
"So today we are going to speaking about the importance of keeping instructions. Yay!" ended Mr. Paul as many orbs watched on dryly at him.
"Hmm. I know why you all are not excited because you all don't keep instructions. Like simply erasing the board after class. Placing the rubbish in the trashcans. Paying attention to when your teachers teach…major one alert!" as he pretended to cough, causing the multitude to finally laugh.
"Haha! You guys love when I do that eh? Well then you should also love when I give you my commandments to keep. If you love me you will keep my instructions but if you don't you won't and that will cause you some major consequences in this life."
All remained silent excepting Peter that arose the first question.
"So if we don't keep such basic instructions, we won't know what to do?"
"That's a very interesting question son. They are a guide for you to do that which is right so you won't fall into the trash can."
"Haha! Sir, that's impossible! We won't fall into the trashcan for not throwing the trash in it!" laughed Sarah.
"Why would you laugh at that Sarah? Of course you will. The instructions represents the Word of God and the trashcan represents sin. We ought to obey His words so that we can live rightly and avoid sin."
Sarah stopped laughing immediately while nodding her head to the desk. "Wow! That I didn't know Sir!" chimed Peter.
"Now that our ears have heard such truth we now know the importance of doing what is right so that we can stay out of the naughty book and stop hurting our teacher's feelings and making him angry ever so often." Sarah ended now moving to the front of the classroom.
"Mr. Paul we apologize for being so mean and disobedient to you. Please forgive us. We promise to be good followers of your instructions this term." Giving him a hug.
"Pssh! Oh come on Sarah! That's a half way promise. Sir not only for this term but for all the others as well. Okay class?" raising his right hand up as all shouted, "OKAY!"
The adult laughed incredulously as he rewarded them all with a hug and lollipops.
📖 THE END! 📖
Inspired By:-
John 14:15 If ye love me keep my commandments.
Proverbs 4:1-2, 4 & 20
1-2 Hear ye children, the instruction of a father, and attend to know understanding. For I give you good doctrine, forsake ye not my law.
4 He taught me also, and said unto me, Let thine heart retain my words; keep my commandments, and live.
20 My son, attend to my words; incline thine ear unto my sayings.
God led me to this scripture to read this morning and I was amazed how much He taught me about obeying His Word and how much He rewards us for simply walking in obedience to His laws and ways. He's such a good, good Father and *TRULY* wants the best for us His children. God bless and thank you for reading! Blessings & grace.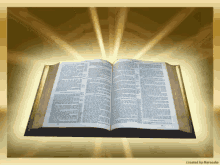 *GIF found via google search.