INSPIRED BY:- GOD.
ORIGINAL WRITER/AUTHOR:- CHRIST JESUS.
© 2019/2020.
Singer/worship leader featured:- Ty Bello.
Pianist:- George.
James 1:13-14 => Let no man say when he is tempted, I am tempted of God: for God cannot be tempted with evil, neither tempteth he any man: 
But every man is tempted, when he is drawn away of his own lust, and enticed.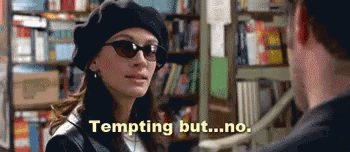 Nigeria, Lagos.
6:15PM, KINGDOM WORSHIP STUDIOS.
Eyes closed tightly as a full blanket of thick opened curls bounced up and down to smooth notes from the keyboard. Touching the head of the mic she began vivaciously, "LET MY MOUTH BE FILLED WITH PRAISE! LET MY MOUTH BE FILLED WITH PRAISE! AS I PRESS IN. AS I PRESS IN. OH! Let my mouth be filled with praise! Let my mouth be filled with praise as I press in. As I press in. Draw me closer, closer, closer, closer as I press in. As I press in." as arms hovered to the ceiling.  
"When I come before you, Jehovah, nothing else matters but you. Nothing else matters but you!" as her index finger signaled across to the drummer. All in unison before the throne of the King, they sang sweetly in His holy presence.
"You know why am laffing?" ending strong with the accent as George behind the keys shook his head with a no-I-don't-know why gesture.
"Becuz am seeing what He's doing. He's so grate!" as all three spent the remaining minutes praising the Almighty. In the end, all encircled as George led in prayer.
"Ah men! Thank You, Lord God." Moving towards the organ where her handbag rested.
"Hey, Ty."
"Yes, my brother." Same time removing the mobile from the inner pocket as brown eyes scanned the message that read, "What about tonight? Yes or no?" Orbs remained frozen. Time had paused as the impulses of the flesh starting beating out of control.
"Ty…Ty…Ty!" Tapping her shoulder.
"AH!" eyes opened widely.
"You okay? Don't let those distractions stray you away from His presence, ohh." Sternly ended.
"What, nah?"
"We have practice tomorrow and for what time?"
"Come on now, George. You must know the time and how we do it every time. Stop harassing me, aye."
"Okay, okay. I'm sorry. Haha. Do have a blessed night and get home safe in Jesus name."
"You too my brother. Thank you so much. Bye!" taking the keys off the handle as Fred implied, "You want me to lock up tonight?"
"Nah, it's okay. Thank you so much. Have a blessed night."
"Okay. You too. It was such a great pleasure meeting and working with you for His glory."
"Ah men. Bless him always. Take care now." Standing outside the door as the lock turned. Walking down the lonesome hallway the praiseworthy notes that sang in her head was the message. "What about tonight…night? Yes…No…no?" Strumming violently in her mind as the Counsellor spoke, "No. Don't go. It is not right. Resist the devil and he will flee from you." Then the flesh opposed, "Nothing is wrong. It's just a date right? A bar is not really a bad place, it's not like I'm going to drink or anything like that."
"Do not go. Stand strong in the Lord and in the power of his might."
Slamming the door as the steering wheel became her headrest from this ongoing battle. Heavily sighing she took the phone out; as she was about to reply seven more rushed in like a flood instantly.
"Yes or No?"
"What's up? You there?"
"How was practice?"
"You know that song you sang while on the interview via radio reallyyy ministered to my heart. I think that was my calling right there. You know what I mean?"
"You okay? Where you at?"
"You don't have to come if you don't want to. But I'll really like to meet you in person though. Ain't nothing wrong with that right?" *wink eye emoji*
"Reach home safe dear…I guess its no."
Immediately switching off the device she ran to the only source of safety and help. "Lord God please help me. I know it is not right and I don't want to hurt Your heart. You too good, nah. Help me escape this pit of evil in Your Son's mighty name. Ah men." Driving off as his peace showered her mind, heart, and soul immensely.
NEXT DAY, SAME BATTLE.
"Your order, miss. One jollof rice with stew oxtail. And for you, sir, mashed yam with stew veggies." The hospitable server ended.
"E dupe." Ty ended with a face of filled regression as the fox that came to spoil the tender grape stirred his glass of wine. Deceitfully peering from the other end of the table he shot forth his fiery tongue saying, "You sure you really want to continue singing that genre of music? You're really beautiful and all. With that powerhouse voice of yours and beauty, you're gonna make tons of stacks with that."
She continued chewing on the rice as the tempter's words fell like a ton of bricks inside her mind. Sweat rapidly covered her forehead as the spirit and flesh fought against each other.
Flesh: "Yeah! Go do it! I already seeing myself on the red carpets and meeting those big celebs like Zendaya and the others! Woah! It looks so good already."
Spirit: What would it profit a man if he gains the whole world but in the end lose his soul? It's not worth it. What is seen is temporal. What is not seen is eternal.
The conviction pierced the inner parts of her soul as her hands tremble nervously. She stopped eating as her appetite died.
Wickedly laughing below his breathe he then said, "Yes or no darling? You'll have all you want and so much more!" beginning to seductively rub her left wrist.
"NO! Am not going to be seeing you any longer, you serpent from hell! You think I'm going to go against my Jesus like that after all that He has done for me on Calvary? Who do you think you are, devil? I rebuke your lying tongue even now in Jesus name! You are crushed and defeated forever! I'll never bow to you for nothing." Picking up the handbag as she stormed out the restaurant. He was put to shame once again.
THE END.
GOD BLESS YOU AND THANKS FOR READING. ❤

Yoruba words/ meaning. 
Nah- Now. 
E dupe- Thank you.
Oo- (I have no idea! They have the tendency of using it at the end of an expression of shock, gladness, etc.) I love hearing them say it! I laugh all the time 😀
Aye- (pronounced like the letter A)- *Google translation* It means a small world. I do believe it's used as an African slang. *My Nigerian brothers/sisters help me out if I'm wrong with these translations okay 🙂 thank you ❤ ! *