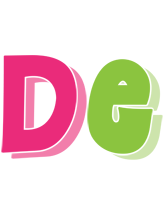 HELLO MY PEOPLE AND WELCOME TO ANOTHER EPISODE OF DE ARTIST ACCENT SERIES, WHERE I WILL BE TEACHING YOU TO TALK LIKE A TRUE TRINI! YUH LIKE THAT EH? 😉 
I hope you guys have been doing your lessons from our last session! Because an examination is on de horizon! Haha! So prepare thyselfs from henceforth! 
Let's goooooooooo!!!! 
(Expressions/Meaning)
1. Buh wait nah! – Wait a minute.
2. Cheups (Steups)-  A noise made by sucking your teeth. (we do that often here when we're annoyed, angry or just maybe bored lol 😀 ) 
3. Chupid  (not cupid ok lol!) pronounced as ch as in chicken and pid as in P diddy HAHA! 
E.g. Yuh chupid!- You stupid! 
4. Chupidee- (Ch-pid-dee) A foolish person. 
5. Da is you?- Is that you? 
6. Dat good fuh yuh!-That serves you right! 
7. Dotish- (Dough-tish) Silly, stupid, foolish. 
8. Dougla- (Dough-gla) A mixture of East Indian and African parentage. (most of our citizens here on de islands are mixed! Like my family for instance 🙂 my great grand-mommy was a Carib. 
That's not my deceased granny of course LOL! 
Anyway enough about me and let's get back to the teachings! 
9. Eh? (Ear)– What did you say? 
10. Ent as in (entertainment) see! How easy is that to say? LOL! Anyway this expression means:- Is that so?/That's true isn't it? 
Welp, that brings us to de end of another epic lesson of Talking Trini or talking like me or whatever you choose to call it LOL! 
God bless you and thank you for being attentive and silent students! AHAHA! 😀 ❤ 
Until next class and put those expressions into daily practice! Exams is coming soon…hehe! 😉