Hi All,
😂 oh boy! My bestie Diana had send through this writing challenge along with another MORE THAN OVER AN ENTIRE YEAR and some days, weeks, minutes and seconds in between of course! 🤣 Annnndddd I'm now coming across to getting it done due to finding it back on my flash drive.
I haven't done some challenges for quite a while now and of course it's due to my rather busy schedule that I'm still finding ways of balancing out ONLY by the help and grace of God that I need to solely rely and continue to depend on. 💛
So without further ado let me jump right into these questions that were asked per this challenge!
1   I won't consider it my biggest dream but since it ties with God's purpose for my life then it is but I won't allow it and I pray to Him that it never does take His first place in my life; that's starting an business for the sake of His glory. ❤  
2 Heaven is my original home but I consider France my other home from home cause I've always wanted to visit it! It's so beautiful and I love the culture, sites and everything else about it, ever since I was a teenager. 🙂 

3 LIFE!!!!! ❤ 
4 Hmmm… God-fearing, respect, kind, patience, trustworthy, understanding. I believe these are the main one's for me. 
5 Doubting myself, but with God's help and mercy I'm getting there day by day. It's much better than before. It always get better with Grace ❤ 
6 Becoming more bold, honest and courageous. 
7 LOL! I actually feel good today haha! Although my brain feels a little clustered but it's all good. 
8  We love JESUS  a lot. 💛  Haha we have a major crush on France haha, also love writing, travelling and….whoops! I crossed the limit! Sorry but I had to list an extra one. 😉
9 Oh wow I wasn't expecting this but here we go. I'll moreover consider it my testimony. Well I derive from the lovely tropical twin islands of Trinidad and Tobago and I grew up in the Lord but never had a relationship with Him. It's one thing to know about God and it's another when you live for God. I had stopped attending church from around the age of  10 or 11 and strayed away for quite a very long period until I was around 16 years when me and my fam had visited once and never returned again up until the year 2015. Long story short I knew God was calling us back to Him when we had returned to His sanctuary in that year for my godmother told me, "Don't stop coming. Come again." And we did continued until my sister Esther and I both got baptized in the year of 2016 and our life's have NEVER been the same again. Living for the world is nothing. Living for Christ is everything. ❤ 
10 A LOT  both locally and internationally. Haha! It's too much to list.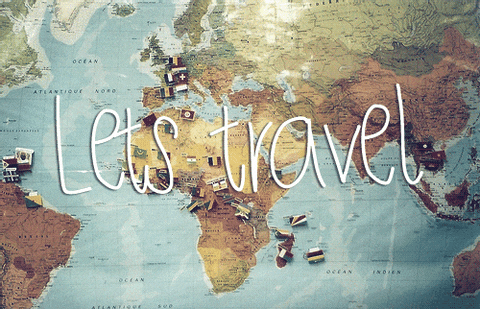 11 I'm not a fan of fame and to be honest it's not that important to me at all whatsoever.  All fame belongs to my Lord and Savior Jesus Christ! ❤ 
12 In this side of life there will never be such as perfect day's but what make's my day perfect is knowing that I have the GREAT God of ages by my side and knowing how much He loves me always make's it perfect. ❤ 
13 By seeking my Father about them first. If I don't I'll choose that which He didn't want for me and that can lead to regretful cases, which I had to learn from of course. 
14 Considering others instead of yourselves. Treating them with respect and patience. That's the best I could have done haha! 😁
15 The Bible, olive oil, food, water, clothing, pen, flash drive, hair clip, rubber band and  phone. 
16 I have no idea! I guess I overuse all the words on regularly basis. 😂
17 Ahhh, what is a pun again? Lol oh a comical play on words or something like that?  I son't have none of my own right now so I'll share a few I found really funny from off the internet from this site https://examples.yourdictionary.com/examples-of-puns.html
How do construction workers party? They raise the roof. 🤣
A boiled egg every morning is hard to beat. 🤣
18 How would you describe me? 😉 Oh rather how would me describe me? 😛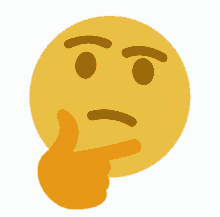 19 Ah, my fav song to sing right now is an immense worship song Falling on my Knee's by William McDowell. 
20 To be honest not really cause everyday we get a glimpse of how the future will look like which is not going to be so bright after all but for those of us who are in Christ have a greater one to behold and to look forward to with our Maker! ❤ 
21 By daily showing the love of God to them by my life style as His child. 
22 Hmm oh wow, I can't recall right now to be honest. 
23 Is laughing concerned one? I'm always quick to laugh out loud cause I love laughing A LOT! So I guess that's concerned easy for me to do always. 
24 Read your Bible pray everyday and you will grow, grow, GROW! *this is very true* 📖✔
25 Happiness is JESUS ❤ 
26 Very organized but it get's messy when not organized ha! 😉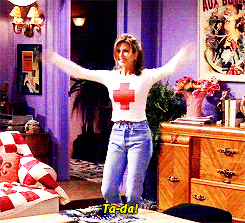 27 Haha I get compliments daily from my blessed Mom and strangers but one that really stuck with me recently was, "You're a strong woman." I didn't responded to the person for I choose not to at that moment as I pleasantly smiled saying to myself I can stand strong because of GOD and not be on my own or of myself at all whatsoever. My strength is weak and temporal, His own is strong and eternal! ❤ 
28 Lol, where I want to be as in now? Ah, I guess nowhere. I love where I am with my Savior now ❤ and where I continue to go with Him. 
29 When I got baptized back in 2016! It was DE happiest moment of moments ever hahaha! ❤ 
30 Ahaha, I both like texting and calling but would prefer texting overall. 
The end! I'll be uploading the other one soon, so be sure to look out for that! God bless and have a blessed and wonderful evening, morning, night or day! Byes! 🙂 
GIFS found via Google search.